The elegant trogon, befitting its name, is clever. One can perch in a tree 10 feet overhead and draw little attention, though it's come dressed for it, with a striking yellow beak, blush red breast topped with a white collar and metallic green back tapering, like tuxedo tails, to finely barred tail feathers...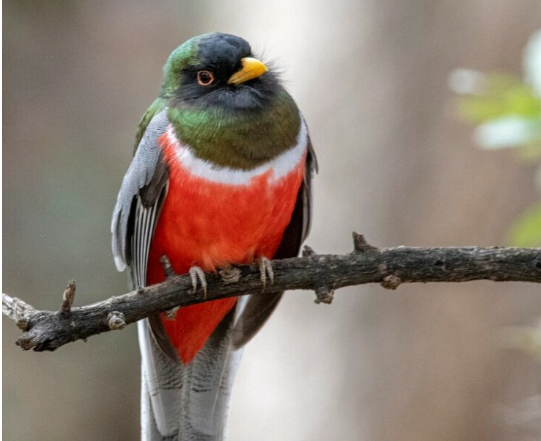 STAY CONNECTED
Sign up for the Explore Cochise Newsletter for year-round ideas.
GET YOUR FREE ATTRACTIONS MAP
You can download or we'll mail you a FREE Explore Cochise Attractions Map to help you plan your next trip to Cochise County.