Explore Cochise County's beauty and wide open spaces as you browse the galleries below.
COMMUNITIES
COCHISE COUNTY
STAY CONNECTED
Sign up for the Explore Cochise Newsletter for year-round ideas.
GET YOUR FREE TRAVEL GUIDE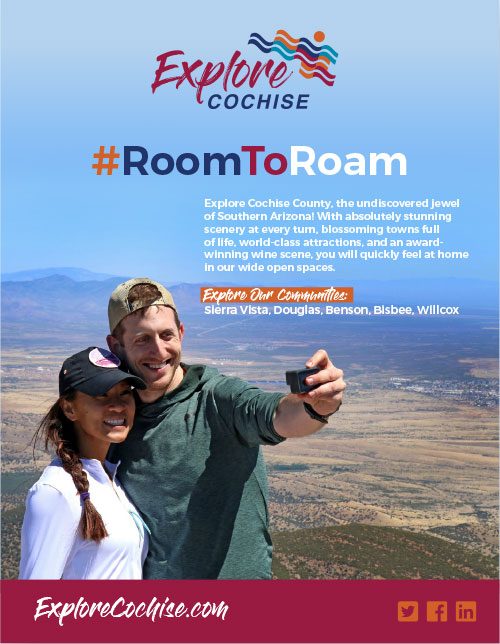 You can download or we'll mail you a FREE Explore Cochise Travel Guide to help you plan your next trip to Cochise County.