Photo Credit: Amerind Museum
Picturesque trails attract cyclists to Southeastern Arizona year-round
Throughout Cochise County, dramatic elevation changes and great weather create the perfect conditions for epic bike rides. Choose challenging mountain trails with steep climbs and tight switchbacks; miles of hard-packed gravel roads that race through native grasslands and ghost towns; or remote ribbons of highway that connect some of Arizona's most character-rich towns.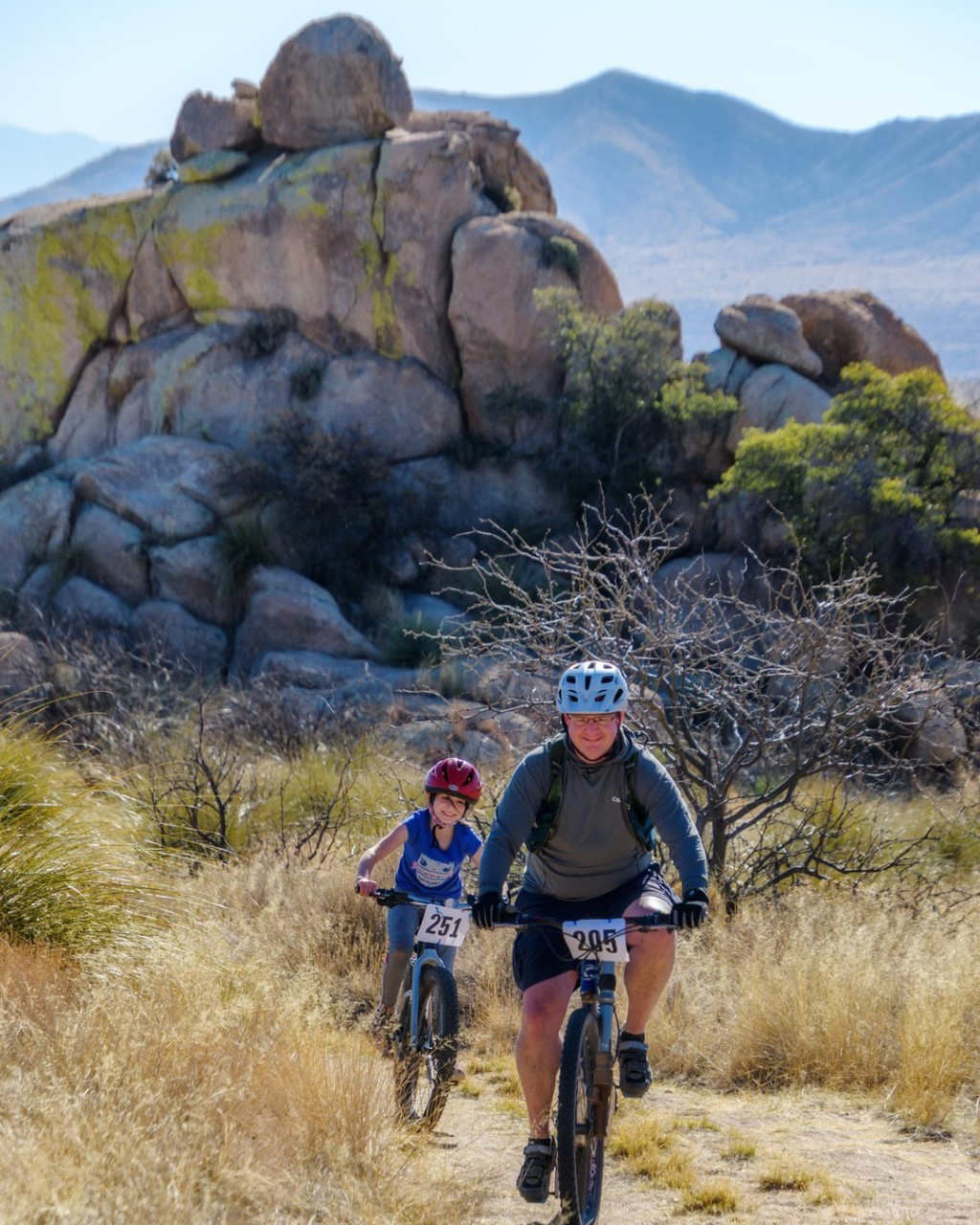 Recreational cyclists can get bikes and all the gear they need from area outfitters to set off into the backcountry. Cyclists who experience Cochise County agree the cycling culture encountered at area coffee shops, breweries and restaurants is every bit as entertaining as the rides.
Photo Credit: Amerind Museum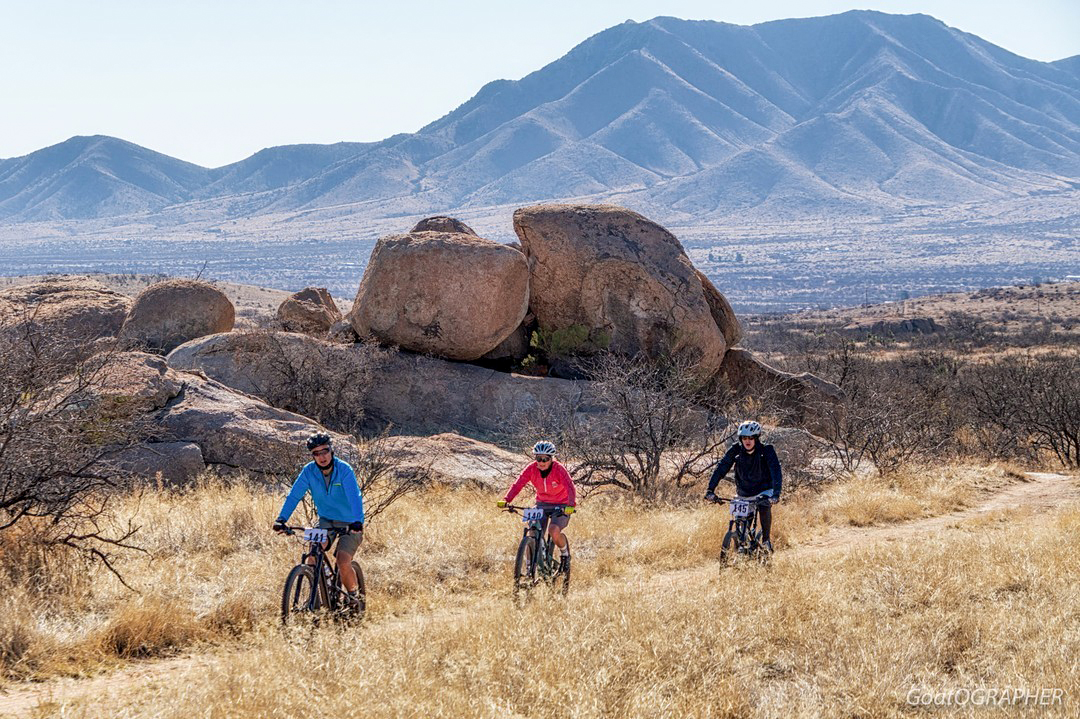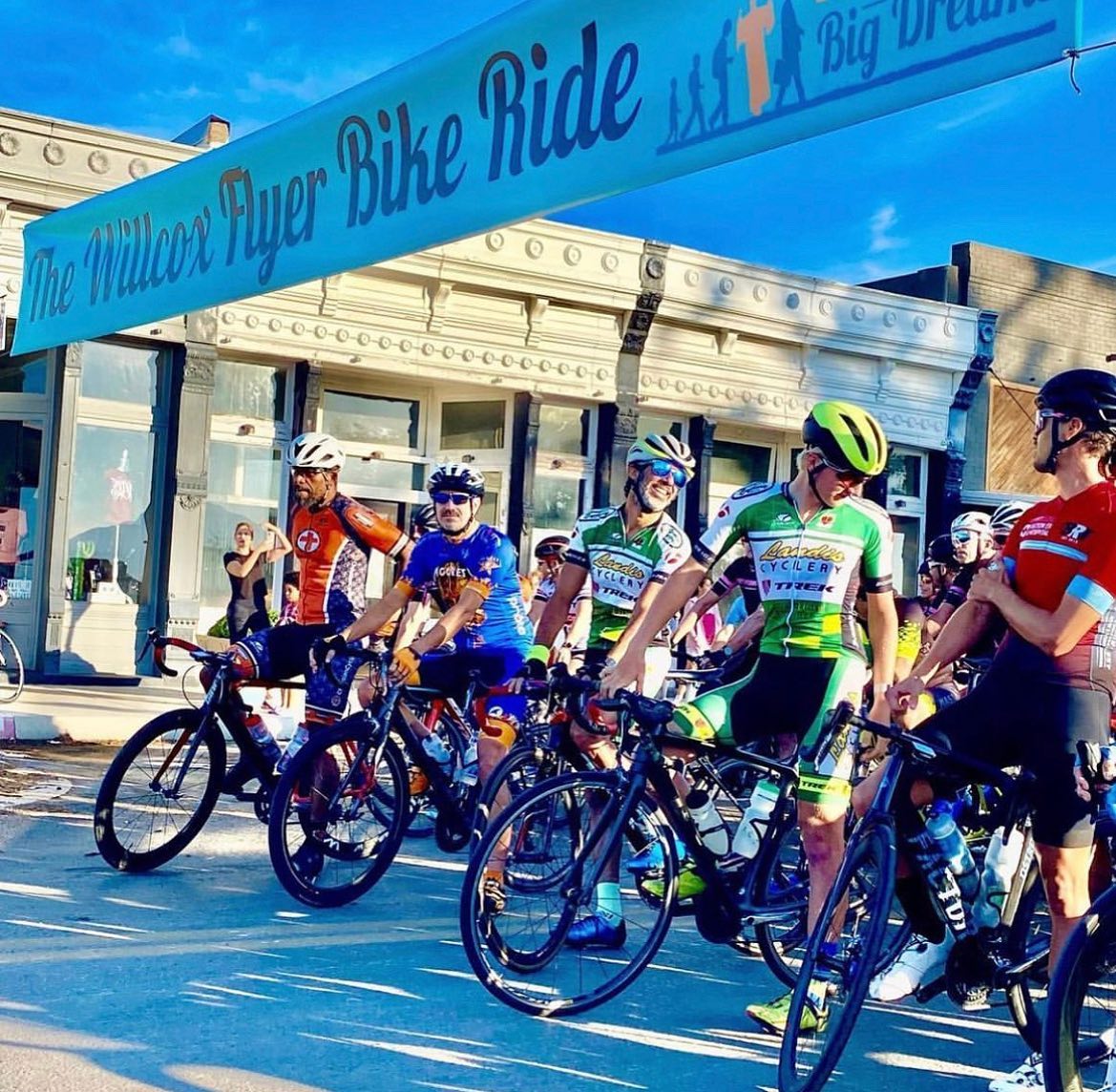 Photo Credit: (top) Amerind Museum, (bottom) Willcox Flyer Bike Ride
Visitors find three distinct ways to explore Cochise County on two wheels. Choose from dozens of astonishing trails!
Photo Credit: Willcox Flyer Bike Ride
TO THE BIKE SHOP!
The best way to find local bike culture is to start at the local bike shop. These proprietors know the lay of the land and the best cafes, breweries and eateries to mingle pre- and post-ride with other cyclists. They often offer bike rentals and group rides, too.
Sierra Vista is a busy cycling hub year-round and Sun & Spokes Bicycle Shop and M&M Cycling have a wealth of insider knowledge to share. The old-fashioned Bisbee Bicycle Brothel is worth a visit, if only to pick up a t-shirt. Support local cycling culture during your trip to Cochise County.
RESOURCES
Looking for additional cycling information? Check out the resources below.
| | | |
| --- | --- | --- |
| 1 | The Mountain Bike Project has details on Cochise County off-road trails. | Visit |
| 2 | Trailforks is another searchable database of cycling trails in Cochise County. | Visit |
| 3 | Gravelmap shows the top trails in Cochise County for hybrid and gravel bikes. | Visit |
STAY CONNECTED
Sign up for the Explore Cochise Newsletter for year-round ideas.
GET YOUR FREE ATTRACTIONS MAP
You can download or we'll mail you a FREE Explore Cochise Attractions Map to help you plan your next trip to Cochise County.