ENEWSLETTER
You can sign up to receive seasonal updates from Explore Cochise with information on special events and activities. Please note that required fields are marked with an asterisk.
STAY CONNECTED
Sign up for the Explore Cochise Newsletter for year-round ideas.
GET YOUR FREE TRAVEL GUIDE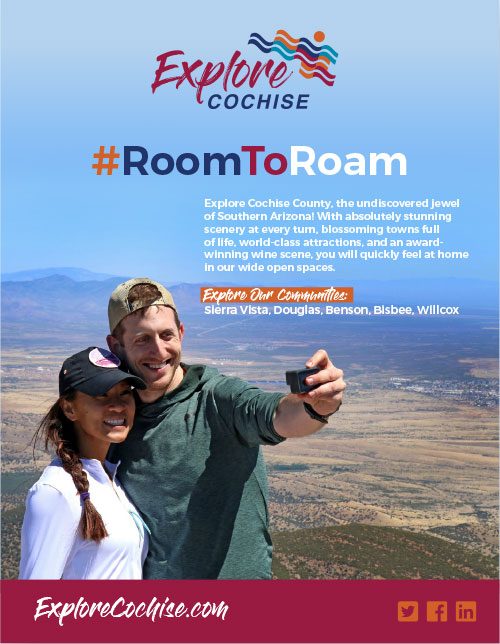 You can download or we'll mail you a FREE Explore Cochise Travel Guide to help you plan your next trip to Cochise County.