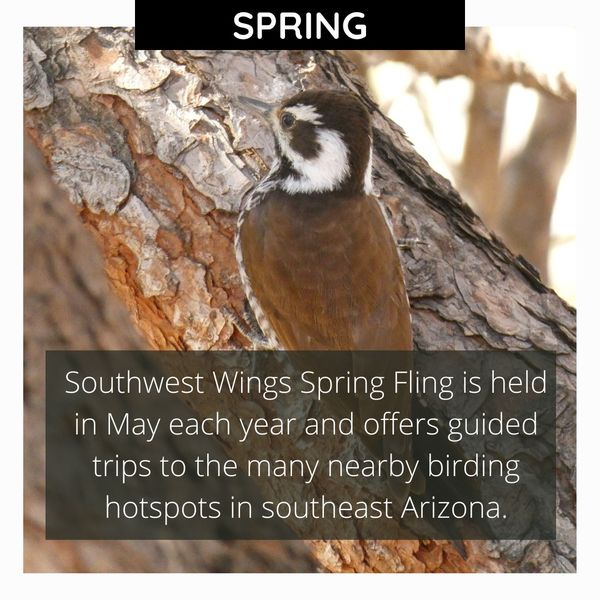 Southwest Wings Spring Fling
WHO: Southwest Wings Spring Fling
WHEN: May 4-7, 2022
WHERE: Sierra Vista, Arizona
Southwest Wings Birding and Nature Festival is Arizona's oldest birding festival. Since 1991 we've been offering small group trips through monsoons and droughts…and even a global pandemic.
​
The Southwest Wings Spring Fling will run from Wednesday May 4 to Saturday May 7, 2022 with a welcome pre-festival Jamboree on Tuesday May 3.
​
With your best interest always in mind and as you consider your comfort level with the new realities of travel, Spring Fling 2022 festival will be with small group, car-caravan style guided field trips in participants' own vehicles along with a limited number of Covid-safe Group Van Field Trips to more remote or less accessible by car-caravan locations.
Price Range: $45-$475
For more information, contact Mari Cea.