Best Craft Beer in Cochise County
Breweries and Taprooms in Sierra Vista, Bisbee and Tombstone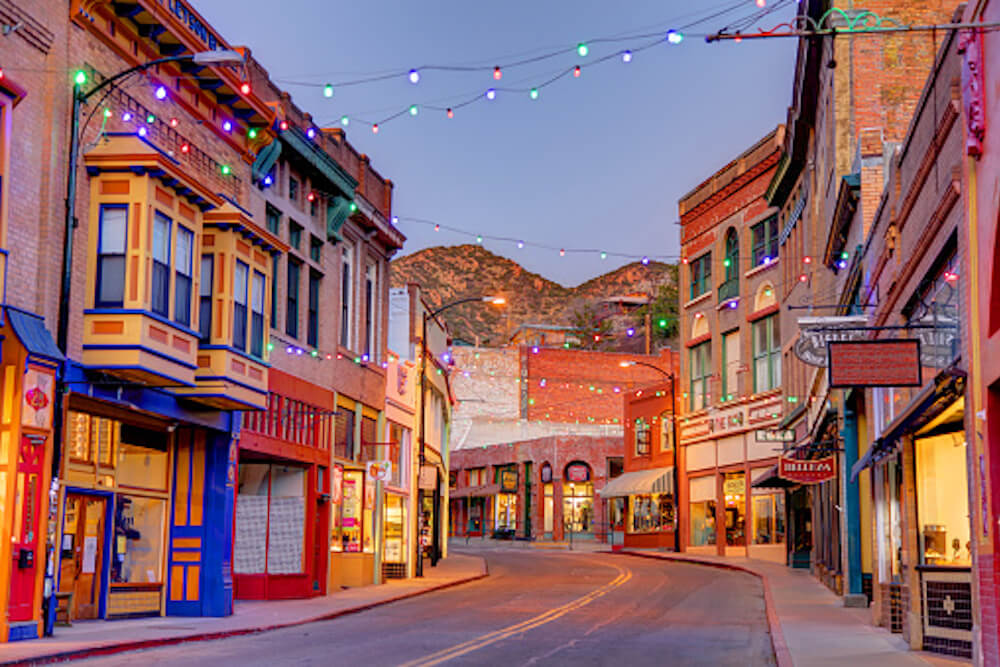 Diehard beer fans are known to travel — they line up for the chance to grab limited-edition releases, they yearn for a bottle of Pliny the Elder. Point is: They know good stuff when they drink it and they're willing to go the extra mile (or more) for a taste of it.
If you're looking for craft beer in the Southeastern Arizona area, try these five places. You may find a new destination brewery for the craft-committed to flock to.
1. Old Bisbee Brewing Company
A microbrewery that's micro-sized, Old Bisbee Brewing Company is located in Bisbee's historic brewery gulch. Pay homage to the area's past with a pint of Copper City Ale, an amber brew that was first made in brewery gulch in 1881. One door down, Old Bisbee Distillery produces local craft spirits such as Bisbee Blue Gin, a fine mixer for retro cocktails. Pro tip: The vantage point from Old Bisbee Brewing Company's outdoor patio is fantastic for people-watching or taking a break from popular events in town (Fourth of July is a highly recommended favorite).
2. Electric Brewing and Bisbee Sodawerks
Sometimes the best beer is found in the most surprising places. Electric Brewing is a hidden gem in a strip mall next to a gas station outside of the touristy part of Bisbee. There are fewer than a dozen taps, and they're constantly rotating, but you can count on Electrostatic ESB (a malt-forward beer) or The Bisbee Sessions IPA (an IPA for people who can't stand IPAs) consistently. They also make craft sodas on site if a cool sarsaparilla or sparkling lemonade is more your speed.
3. Tombstone Brewing Co.
The beers from Tombstone Brewing Company are some of the highest-rated (according to Untappd) and most beloved in the state. TBC's original location is right off historic Allen St., so that means you can enjoy hazy IPAs and hickory-colored stouts while watching horse-drawn carriages pass by and hearing the distant sounds of the reenacted historic shootout at OK Corral. They've opened a location in Phoenix with one soon to come to Sierra Vista, so visitors can enjoy their unique flavors statewide — Coffee Milk Imperial Stout and Passion Fruit Raspberry Berliner to name just a few.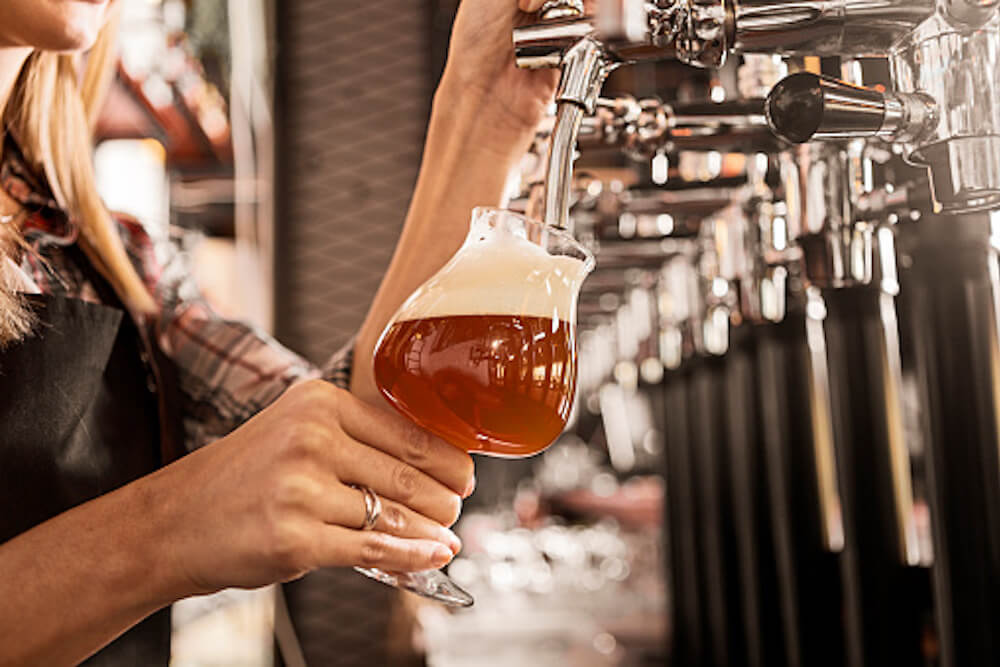 4. Bone Dry Tap House
There are more than 30 taps at Bone Dry Tap House in Sierra Vista, where the interior feels industrial and the options are well-balanced. Sample brews from as near as Bisbee (including breweries mentioned above) and beyond. There's pizza here, too! Pair the hatch green chile pizza with a cider or sour, and the Hawaiian pizza with a lager or IPA.
5. Hoppin' Grapes
Don't let the name discourage you — Hoppin' Grapes in Sierra Vista is an equal opportunity beer supplier. Two taps are dedicated to local breweries (Old Bisbee and Beast), plus a rotating tap. And then, there's the bottle shop — one that rivals bottle shops in larger cities. Come thirsty, leave with new friends in owners Eric and Kristine, who are as good at providing local recommendations as they are selecting wine and beers to add to their menu.
Where There Is Good Beer, There Is Good Wine
Cochise County is also home to a collection of vineyards and tasting rooms centered in and around Willcox. Visitors tour Southern Arizona Wine Country year-round, especially during annual events that celebrate the region's wine culture. Plan a trip around the Wine, Spirits and Beer Festival in Sierra Vista to enjoy music, art and — we know what you're here for — pours from Arizona's top wineries, craft distilleries and craft breweries. All with no cover charge.