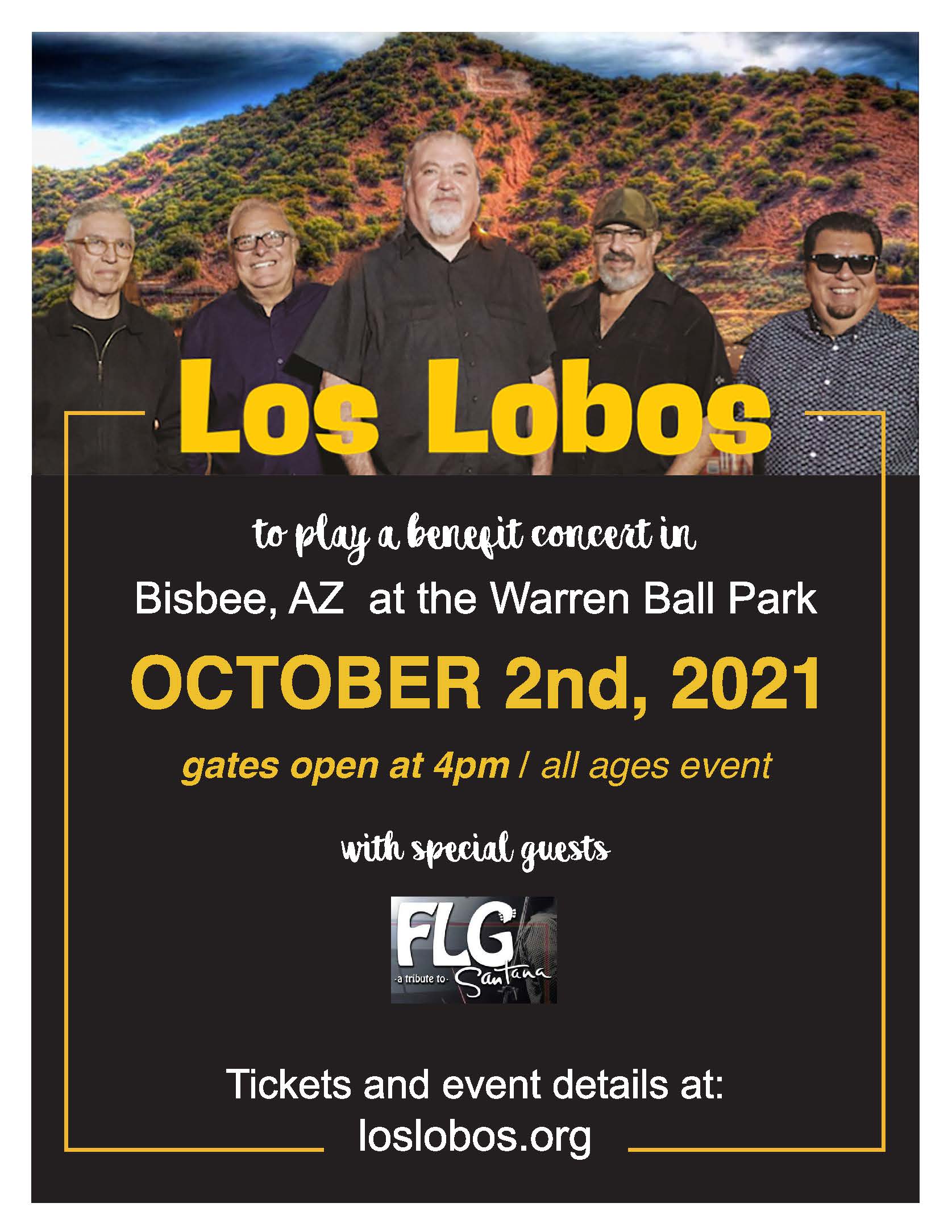 Los Lobos Live in Bisbee
WHO: Los Lobos Live in Bisbee
WHEN: October 2, 2021
WHERE: 506 Ruppe, Bisbee, Arizona 85603
For the first time ever Los Lobos, the multi-Grammy awarded Mexican-American group that sprung its roots on the music scene in 1973, will be coming to the historic Warren Ballpark in Bisbee, Arizona on October 2, 2021 to headline a benefit concert. They will be headlining this benefit concert that will also feature from Tucson, F.L.G. A Tribute to Santana Group. Widely acknowledged for providing the most accurate renditions of the beloved Santana catalog of music. Don't miss this opportunity to attend this unique concert in beautiful Bisbee, Arizona. All proceeds benefit the Bisbee Coalition for the Homeless, Bisbee High School, Friends of the Warren Ballpark, and Saint Patrick's Window Restoration Project.
Event takes place on Saturday, October 2nd. Gates open at 4pm.
Click here to download event flyer.
For more information, contact John Acosta.