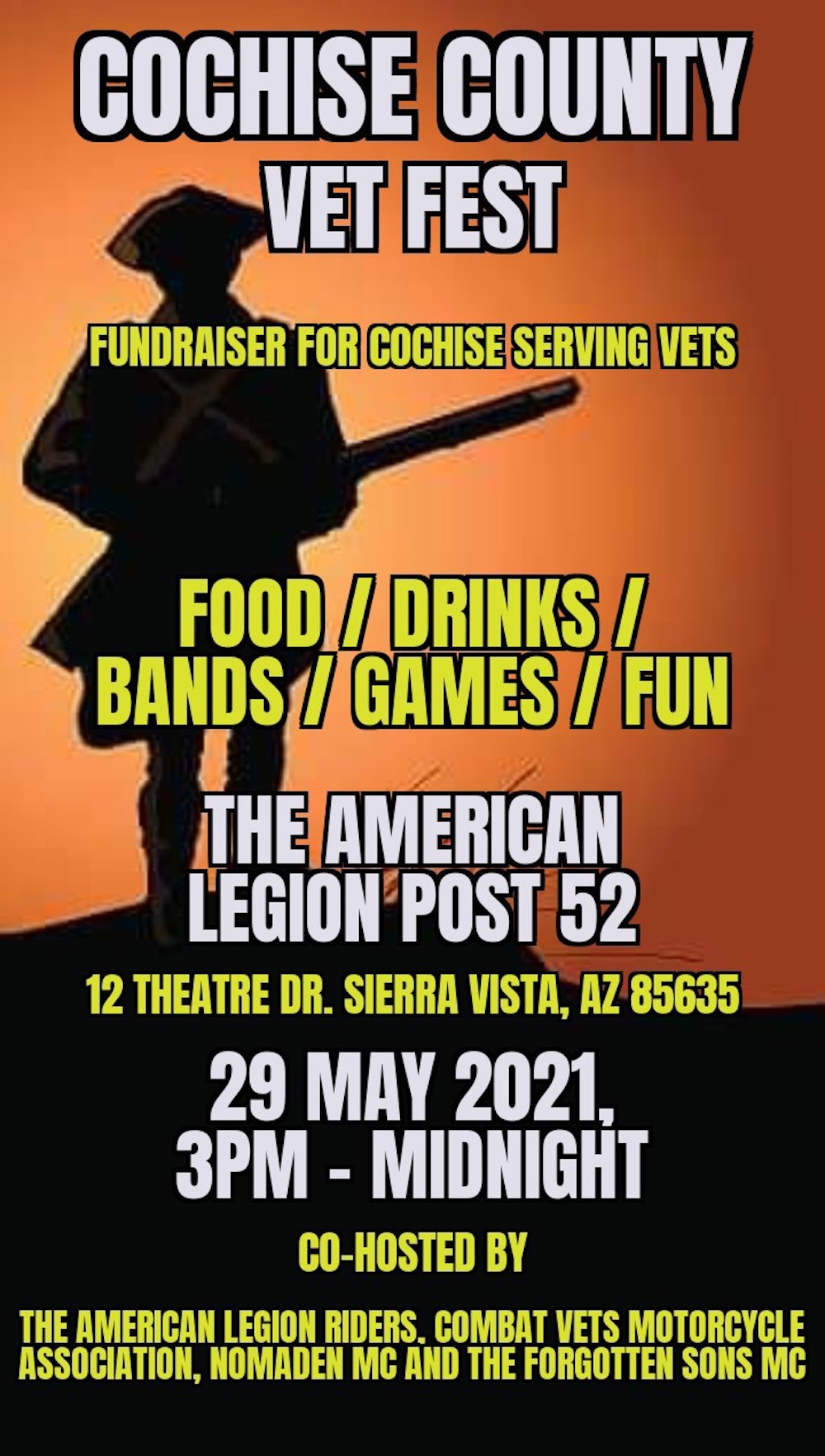 Cochise County Vet Fest
WHO: Cochise County Vet Fest
WHEN: May 29, 2021
WHERE: Sierra Vista, Arizona
We are requesting your attendance at the Cochise County Vet Fest, a fundraiser in support of Cochise Serving Veterans. This indoor/outdoor event will have live music, games, raffles, an auction, vendors, and food!
Financial support is extremely important to Cochise Serving Veterans, as they rely on donations to provide a wide variety of free support programs and services for sick, homeless, and struggling veterans in Cochise County.
Cochise County Vet Fest is the joint effort of several veterans organizations and motorcycle clubs within Cochise County.
For more information, contact Lloyd Medina.