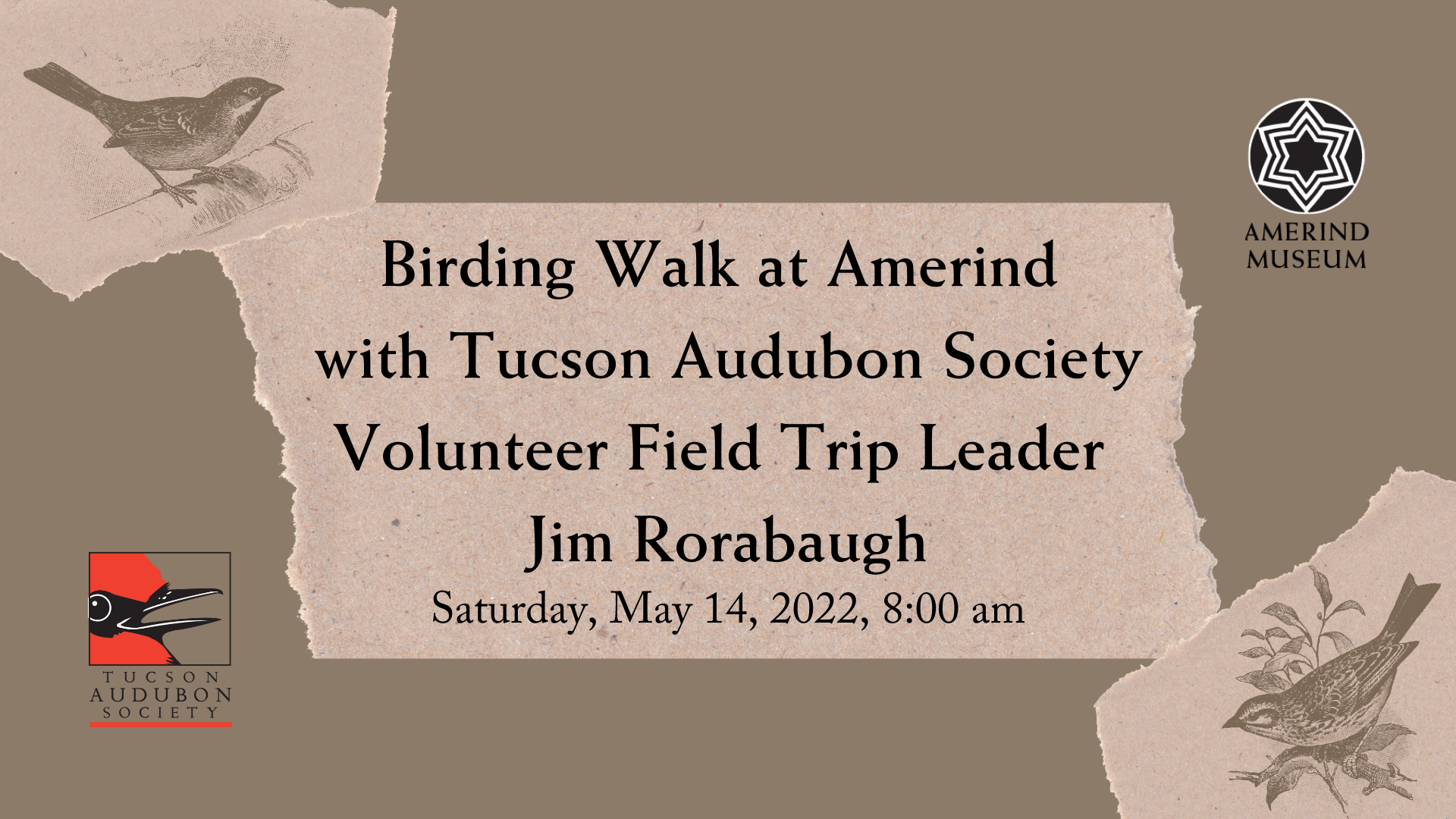 Birding Walk at Amerind with Tucson Audubon Society Volunteer Field Trip Leader Jim Rorabaugh
WHO: Birding Walk at Amerind with Tucson Audubon Society Volunteer Field Trip Leader Jim Rorabaugh
WHEN: May 14, 2022
WHERE: 2100 N. Amerind Rd., Dragoon, Arizona 85609
Join Amerind and the Tucson Audubon Society for a birding walk at the Amerind Museum Campus. During this one-hour walk, you will explore Amerind's property with Tucson Audubon Society volunteer field trip leader Jim Rorabaugh. Birders of all experience levels are welcome to join this walk and learn about birds and natural history at Amerind. Participants should prepare for a moderate level of walking to reach birding locations. Please wear comfortable shoes, sun protection, and bring water.
The price is $20 per person. The tour will be limited to 20 guests, with 8 spaces available to Amerind members at no cost. Space is limited and is on a first-come-first-served basis for both paid and free slots. Amerind members must call Annie Larkin at 520-686-1336 to reserve their free space. To purchase a ticket visit: https://bit.ly/Amerind051422
For more information, contact Annie Larkin.