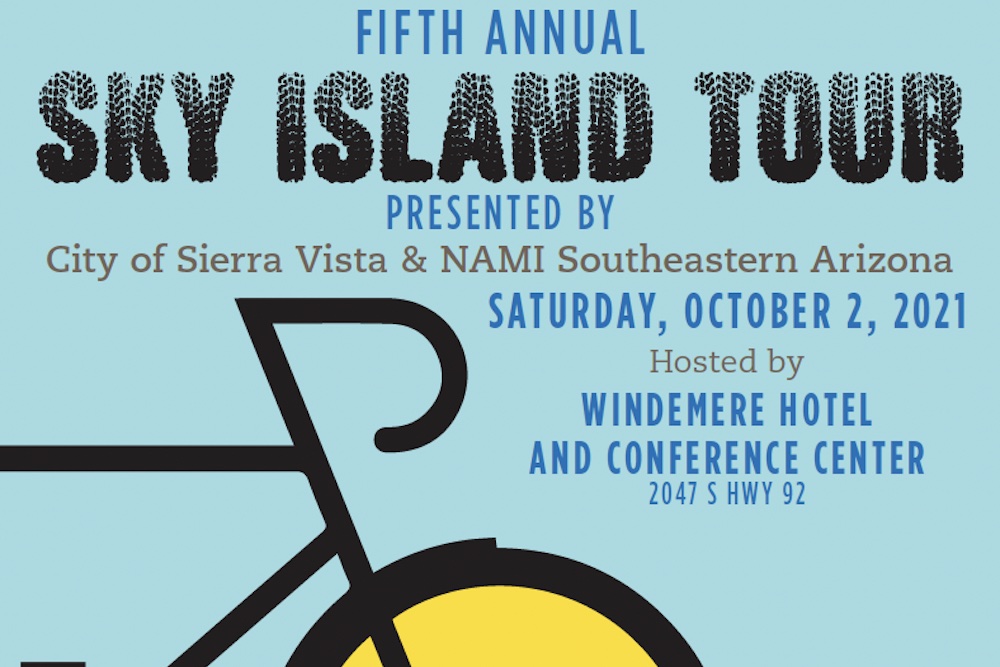 2021 Sky Island Tour
WHO: 2021 Sky Island Tour
WHEN: October 2, 2021
WHERE: Sierra Vista, Arizona
This scenic one-day bicycle tour in Cochise County, Arizona takes place on Saturday, October 2, 2021. The Sky Islands are known in the southwest as mountain ranges surrounded by radically different lowland environments. All Sky Island Tour rides are a loop, beginning and ending at the Windemere Hotel, Sierra Vista, AZ. Rides offered include a metric century (62 miles), a 44-miler, a 33-miler, a 20-miler, and a 5-mile fun ride.
Cost varies, depending upon the event selected.
Click here to download the event flyer.
For more information, contact Judy Tritz.