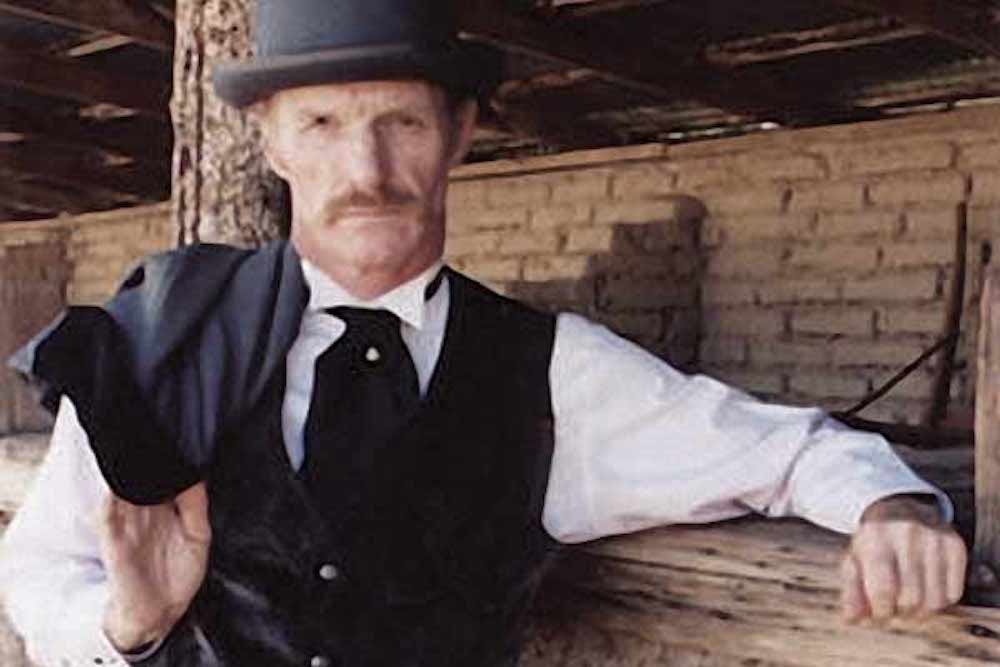 Wyatt Earp: A Life on the Frontier
WHO: Wyatt Earp: A Life on the Frontier
WHEN: May 29, 2021
WHERE: Tombstone, Arizona
Tombstone Forward Presents: Wyatt Earp: A Life on the Frontier
Featuring Wyatt Earp as Wyatt Earp. The Story Hollywood Didn't Tell. Meet the Man and not the Myth!
Set in the mid 1920s, an elderly Wyatt Earp tells of his adventures during the final days of the American Frontier from Arizona to Alaska. The year is 1928; the place is in the couples Los Angeles, California apartment. Wyatt reluctantly speaks to biographer Stuart N. Lake, as an elderly Wyatt tells of his time in Tombstone, Arizona, his life afterwards and follows the sometimes-turbulent times of the couple's 47-year life together as they traveled and prospected throughout the west and Alaska.
Wyatt Earp: A Life on the Frontier won the AriZoni award in 1996 and has over 680 performances through out the United States, Canada and Europe.
Doors open at 6 – $15.00 admission – Limited seating available.
For pre-sales call Bruce @ 520-226-5024.
For more information, contact Bruce.