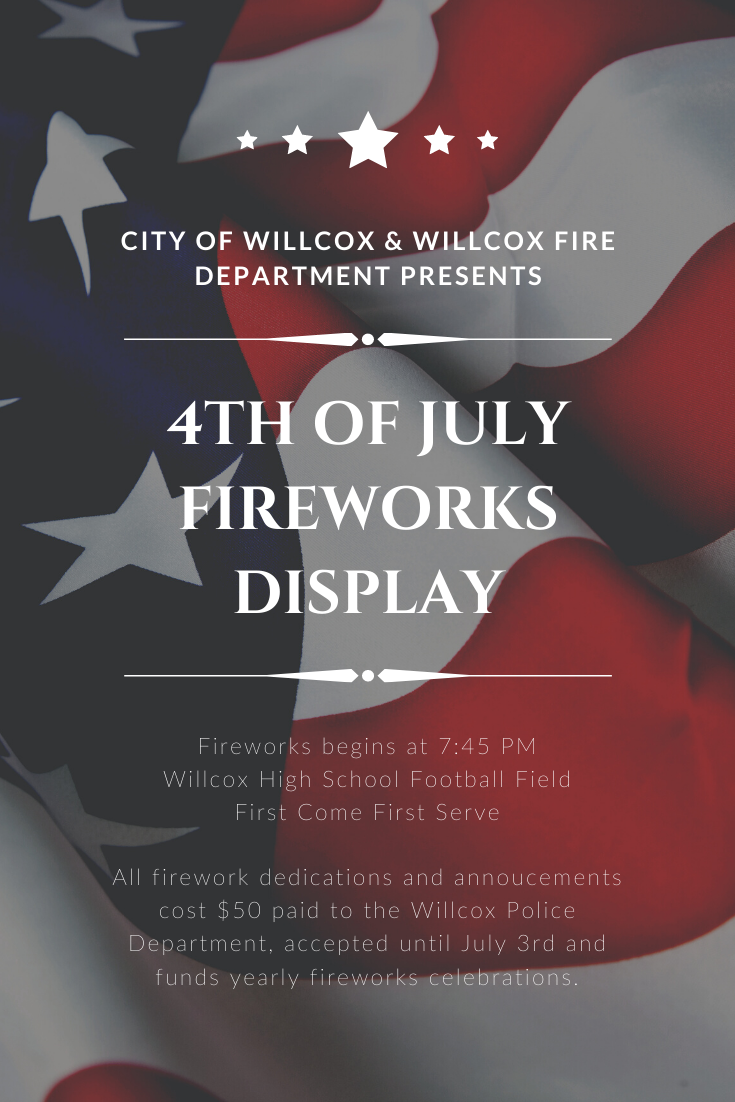 Willcox 4th of July Fireworks Display
WHO: Willcox 4th of July Fireworks Display
WHEN: July 4, 2021
WHERE: 101 S. Railroad Ave Suite B, 240 N. Bisbee Ave, Willcox, Arizona 85643
The City of Willcox and the Willcox Fire Department presents a 4th of July Fireworks Display at Willcox High School football field (240 N. Bisbee Ave). Fireworks begin at 7:45pm. Open seating.
People may donate $50 and request a specific firework shell or ground display dedication with a shoutout/announcement paid at the Willcox Police Department. Deadline is Saturday, July 3rd.
For more information, contact Mercy Okoye.