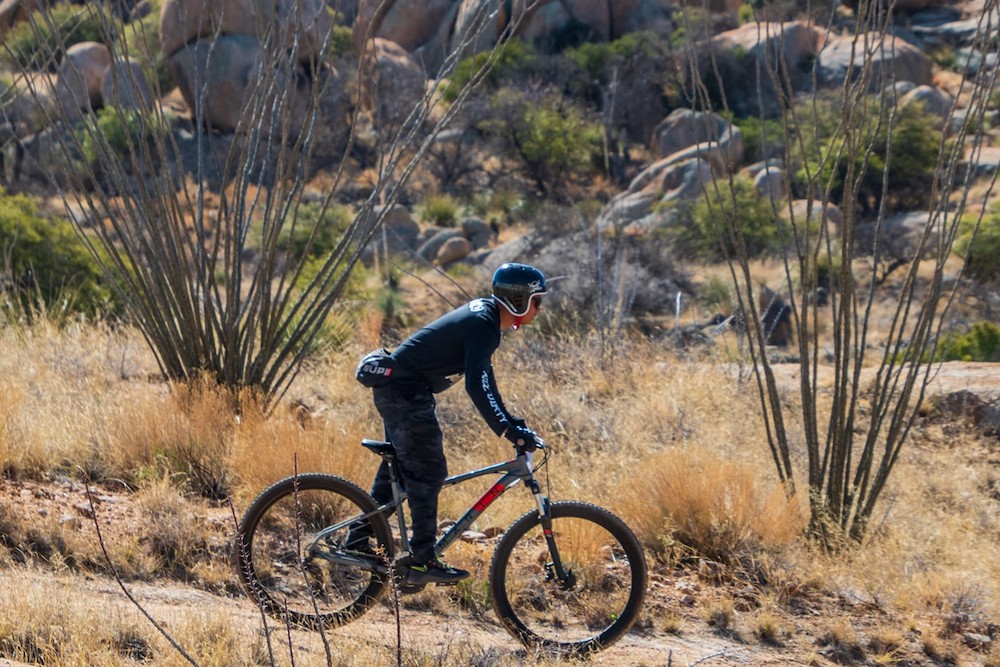 Texas Canyon Mountain Bike Fun Ride
WHO: Texas Canyon Mountain Bike Fun Ride
WHEN: March 11, 2023
WHERE: 2100 N. Amerind Rd., Dragoon, Arizona 85609
The Amerind Museum presents the Third Annual Texas Canyon Mountain Bike Fun Ride. Come out and ride the scenic 7.8-mile course in beautiful Texas Canyon. Enjoy time riding with your friends, family, or by yourself in this awe-inspiring region that is normally closed to the public. Participation in the event enables Amerind to further its mission of fostering and promoting knowledge and understanding of the Native Peoples of the Americas through research, education, conservation, and community engagement.
The Fun Ride will have a "rolling start." After you arrive and collect your packet, you are free to start your ride anytime between 8:00 am and 8:30 am. To keep the event both fun and safe, helmets are required to be worn by all participants.
Cost is $15 per child and $20 per adult.
For more information, contact Annie Larkin.