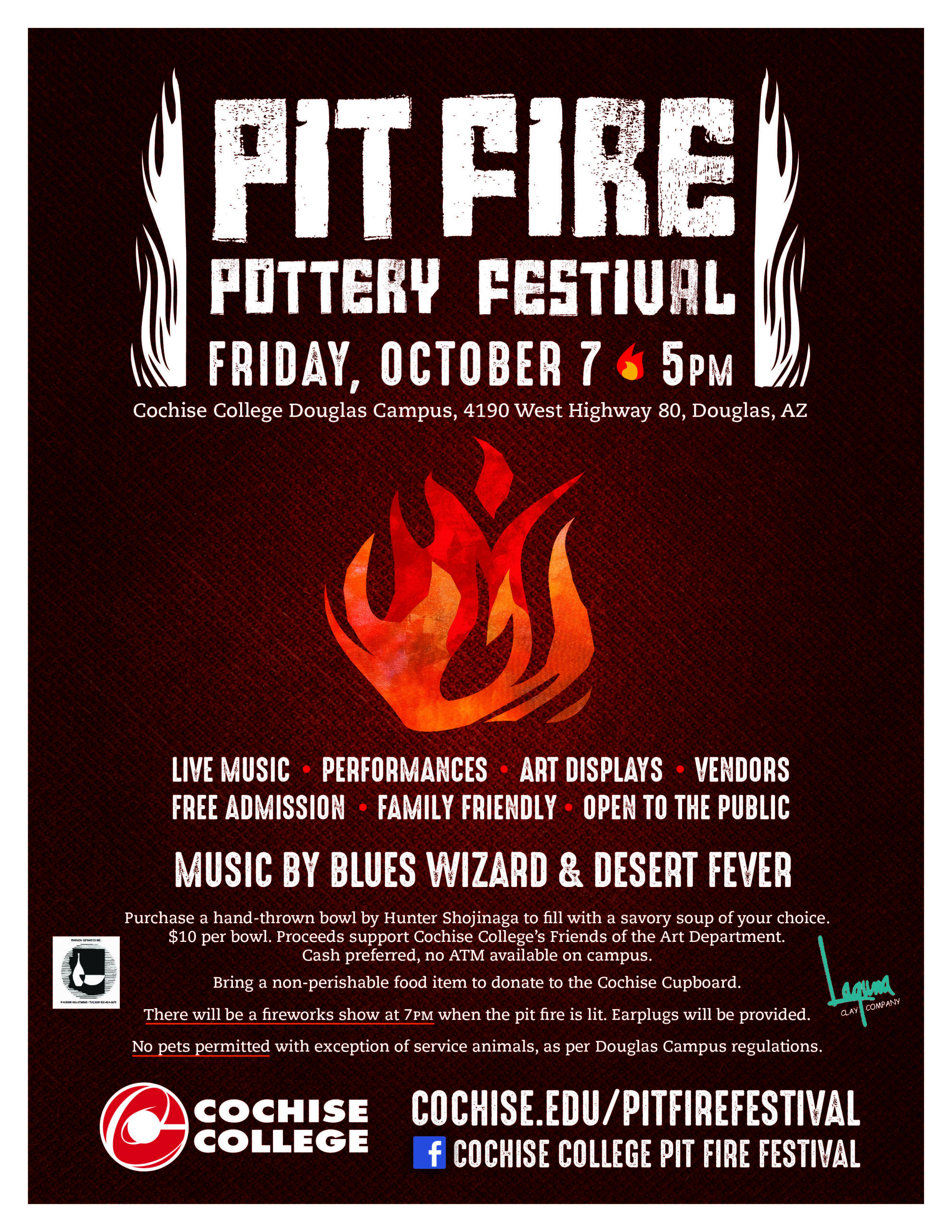 Pit Fire Pottery Festival
WHO: Pit Fire Pottery Festival
WHEN: October 7, 2021
WHERE: Cochise College Douglas Campus, 4190 West Highway 80, Douglas, Arizona
Join Cochise College on Friday, October 7 at 5 p.m. to celebrate the Pit Fire Pottery Festival at the Douglas Campus. The Douglas Campus is located at 4190 West Highway 80 in Douglas, Arizona. Admission and entertainment at the festival are free. Everyone is welcome.
Live music will feature Blues Wizard and Desert Fever. There will be art displays, vendors and savory soup. The Cochise College Culinary students will prepare the soups, and a vegan option will be available. Non-perishable food items will be collected and donated to the Cochise Cupboard, a student food pantry.
Hunter Shojinaga, a student at Cochise College and ceramic artist, was selected to design and create 1000 bowls for the festival. For $10, you can purchase a ceramic bowl to fill with a tasty soup of your choice and enjoy the festivities. All of the proceeds support the college's art department and clubs that participate as vendors.
For more information, contact Cochise College.