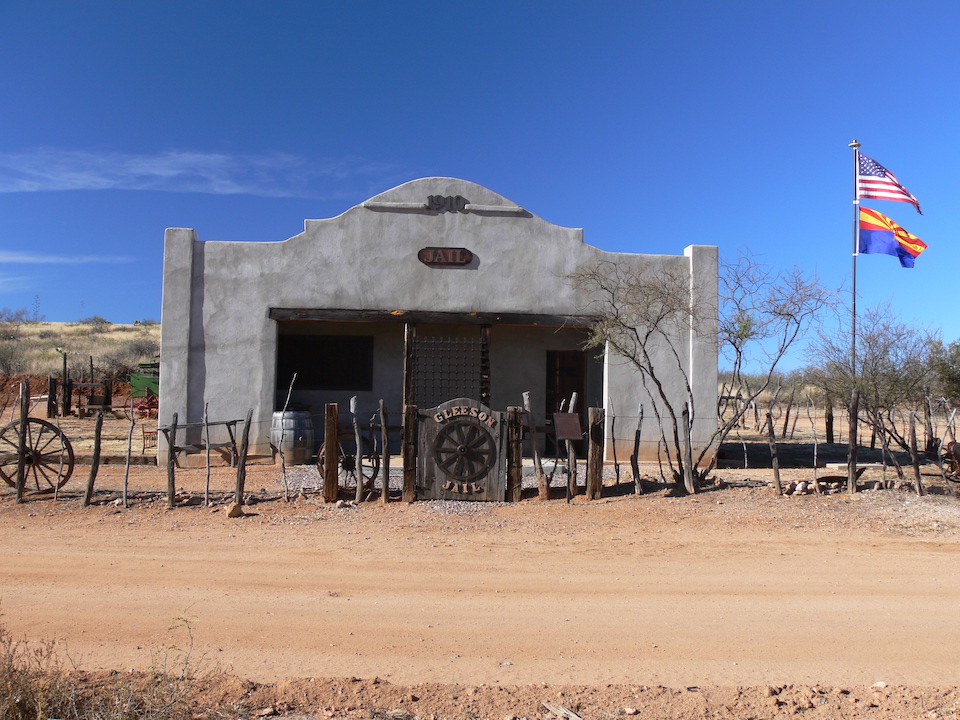 Gleeson Jail
WHO: Gleeson Jail
WHEN: First Saturday of each month
WHERE: Gleeson Jail, Gleeson Road & High Lonesome Road, Elfrida, Arizona 85610
We are open to the public on the first Saturday of each month, from 9 AM – 4 PM.
The Gleeson Jail was built in 1910, to house the local rowdys in Gleeson's boom town days. Today, the Gleeson Jail is a wonderful museum, filled with artifacts, photos, newspaper articles, and memorabilia collected from Gleeson's boom town days.
Admission to the jail is free, but donations are gladly accepted.
We are still taking COVID precautions, and will only allow no more than five people inside the jail at one time. If you find that you have to "wait your turn," you are more than welcome to wander the grounds, check out the old Gleeson School, or go across the road to check out the original Jail Tree behind the old Bono Store.
You can also take an "Up the Hill" Uber tour to places most folks can't get to. Your experienced driver and guides, Dominique or Hayden will give additional Gleeson history on this 45 minute tour. The Uber tour is free, but please be sure to tip your guide.
For more information, contact Joe Bono.