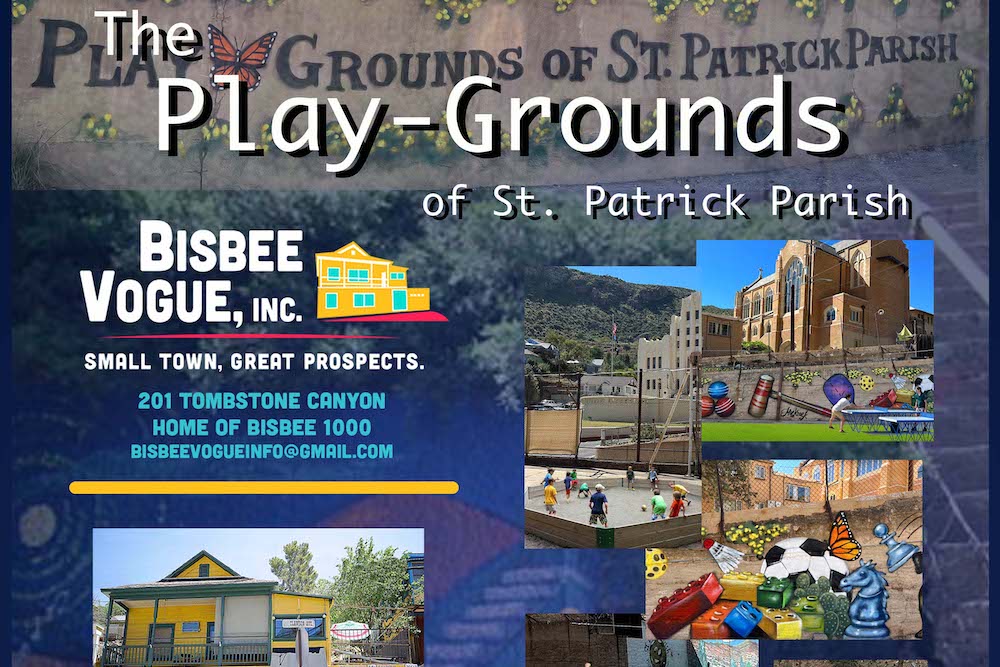 Funky Finds Fling Festival
Come get your funk on at our inaugural FUNKY FINDS FLING FESTIVAL to be held at our developing open-air recreational space adjacent to St. Patrick Parish Church in Old Bisbee, Arizona.
​
Here you'll find an eclectic collection of art, antiques and antiquities for sale with proceeds going to "The Play-Grounds of St. Patrick Parish"*.
​
Join us for food, fun and funky finds treasure hunting! And great SILENT AUCTIONS, too!
Recreation Equals RE-Creation!
* The Play-Grounds of St. Patrick Parish represents a community infrastructure for varied health and wellness programs that serve multigenerational populations. Through a calendar-based schedule, this project will provide activity-based programs that will engage youth through senior groups of Southeast Arizona. Employee programs for organizations such as City of Bisbee, Bisbee School District, Cochise County Government, Copper Queen Hospital are among many more groups that will benefit from this initiative.