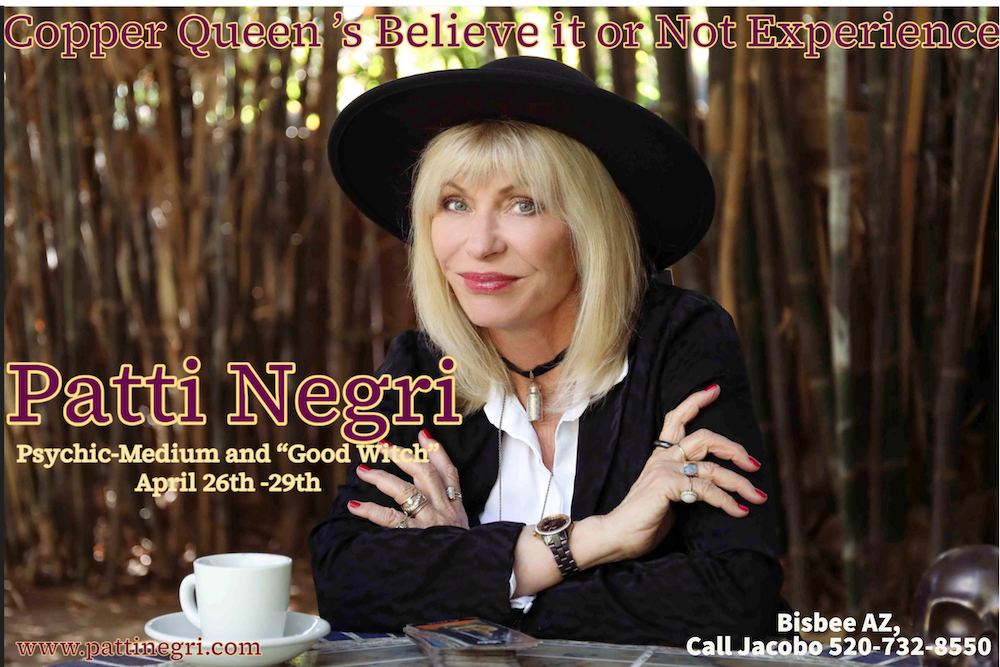 Copper Queen's "Believe it or Not" Paranormal Event with Patti Negri
Copper Queen's BELIEVE IT OR NOT PARANORMAL EXPERIENCE hosting Patti Negri!
Patti Negri will be performing her services every night tickets available please call Jacobo 520-732-8550.
Tickets to events:
4-26 Experience Dinner $50
4-27 Seance Dinner (limited seating) $75
4-28 Spirit Hunt $50
4-29 Belief send off Gathering $50
You may purchase Tickets by going on Venmo Copperqueenhotel@copperqueenhotel add you name and event in notes or call Jacobo to Rsvp and pay cash at door.
Also the Spiritually experienced and Holistic vendors will be offering there services with products to ensure a unique and unforgettable visit for all!