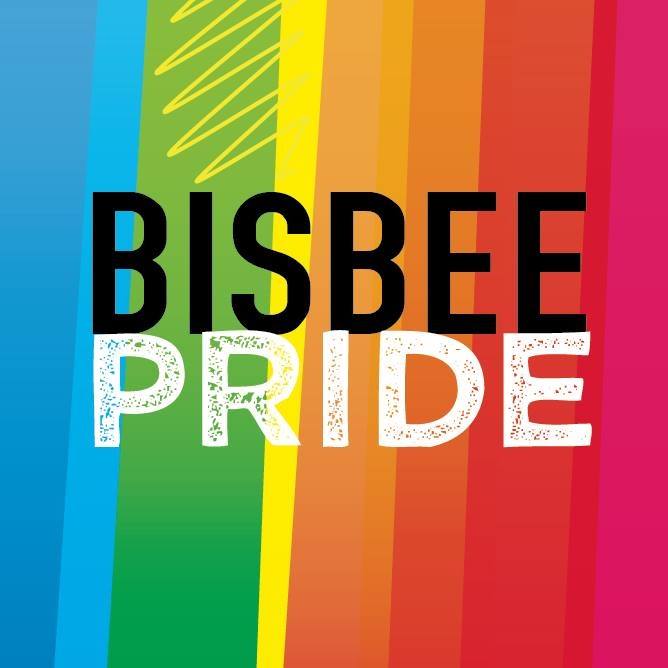 Bisbee Pride
WHO: Bisbee Pride
WHEN: June 17-19, 2022
WHERE: Historic Bisbee, Bisbee, Arizona 85603
In 2004, a small group of LGBT friends began Bisbee Pride. From a small, local Pride Celebration, Bisbee Pride has grown into a 501(c)3, nonprofit organization. One of the highlights is the annual Bisbee Pride Festival. Unlike other Pride events, Bisbee Pride is a community-wide event that takes place during Father's Day weekend. This year, the 18th Annual Bisbee Pride will be held June 17th, 18th, & 19th. The theme is "Return to Bisbee Pride: Express Yourself!". Events begin on Friday, June 17th with unique public and private events, shows and a street dance in the evening. Saturday, June 18th, we have a Parade which winds through Historic Old Bisbee to kick off the day. It is followed by an open-air festival with vendors and entertainment that runs throughout the day culminating with our main stage event. Sunday, June 19th consists of Drag Bingo hosted by the Grand Canyon Chapter of the Sisters of Perpetual Indulgence that that wraps up an exciting and fun-filled weekend.
Click here to download the event poster.
For more information, contact Ramon Garcia.