Weekend Wine Tasting in Willcox
A group of girlfriends make memories during an epic weekend trip to the award-winning Wilcox wineries.
By Ivy Morris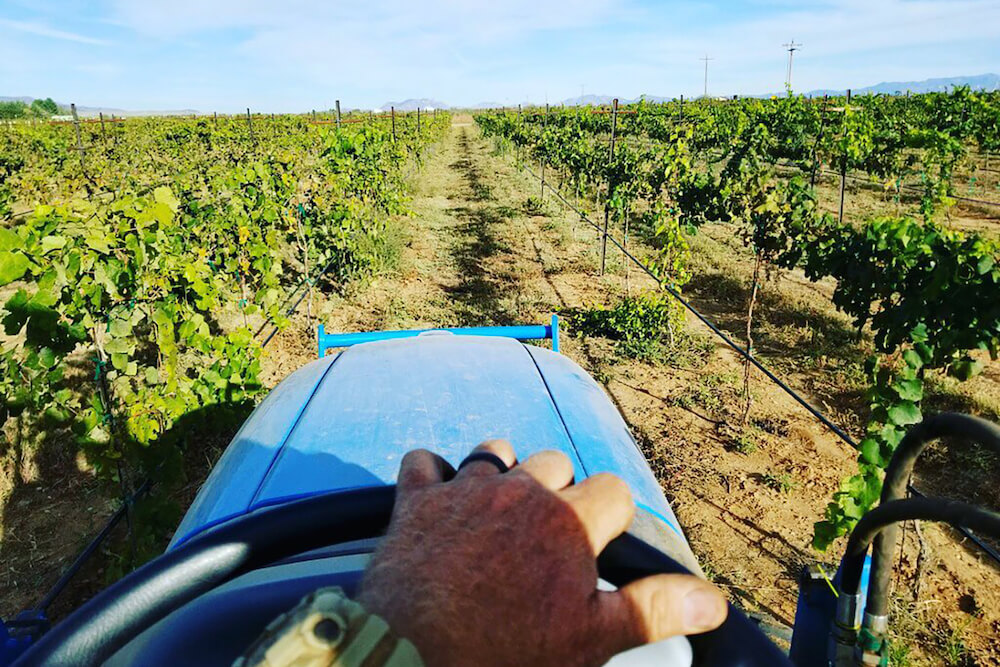 If you're a certain age, you and your girlfriends have likely gone through a few unofficial life phases.
There's the Post-College Revolution, where you're all trying to figure out things like budgeting, 401Ks and online dating. Then, there's The Ceaseless Social, when it seems like every weekend, if you aren't at a bridal or baby shower, then you're at a bachelorette or housewarming party. Followed by The Great Scheduling Conflict, where you're lucky if you run into your friends while grocery shopping, because plans are impossible.
My friends and I had had enough. We missed each other. We decided to rotate planning annual trips — quick, convenient, fun experiences where we could catch up on how we were really doing. The kind of thing you just can't get into over text, or FaceTime when your kid's trying to steal your phone.
The year that I was in charge, I picked somewhere a little unexpected: Cochise County, Arizona. And, it turned out to be one of our best trips yet.
Girls Getaway to Willcox Wine Country
The five of us arrived from near and far — two drove down from Phoenix, two more flew in from Austin and San Diego, and I got to pick those two up from the Tucson airport (where I'm based) and drive the hour east toward Willcox.
This was our third girls' trip in as many years, and if we'd learned anything from past experiences, the first day is when we'd all have energy to spare. After weeks of planning and coordinating, we were all pumped that the trip! was! happening!
No sooner had we dropped our bags at the hotel were we back in the car headed toward downtown. One of the Phoenix friends, Lauren, had only committed to the trip a few days prior, so she missed my persuasive texts convincing the group that Willcox was a good idea.
"So, where are we?" she asked on the drive. Good question, Lauren.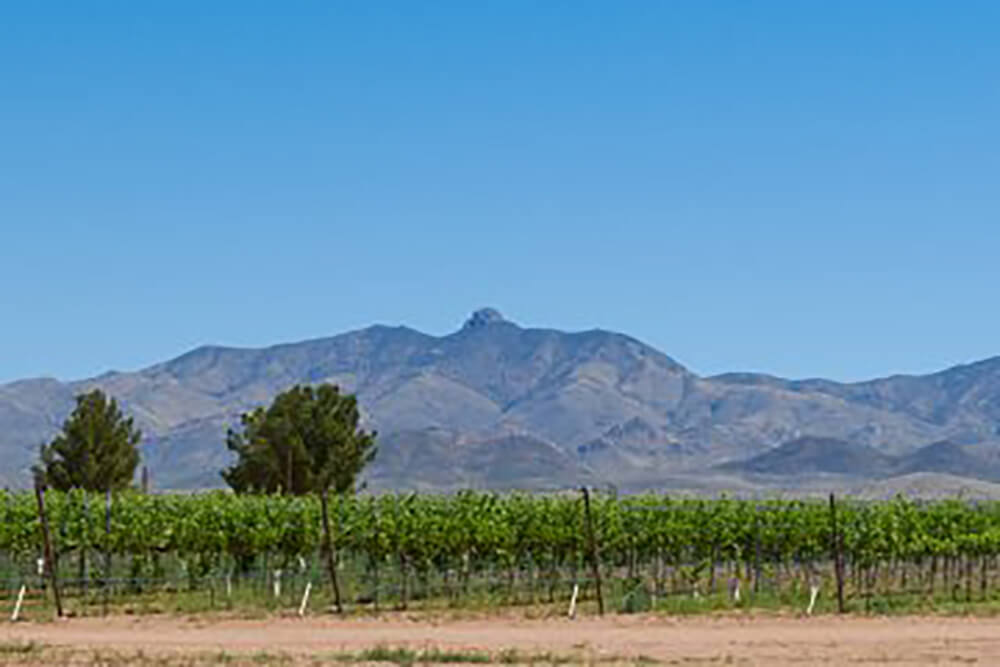 About Willcox Wine Country
Willcox is Arizona's second American Viticulture Area (AVA), which means it's got that special combo of warm days and cool nights, rich soil, and an elevation above 4,300 feet.
This area grows more than 75% of Arizona's wine grapes, but you might think you're in Europe. The soil here is comparable to growing regions in France, Italy, and Spain.
Willcox is where Arizona's highest-rated wines come from. Wine Spectator has awarded nearly 50 wines from the Willcox AVA with a score 88+ in the past five years.
It's undiscovered: Like, even more hidden than Sonoita, Arizona. So you can bet on the VIP treatment everywhere you go.
The agricultural area grows more than grapes. Apple Annie's U-pick apple orchards and pumpkin patches are a seasonal hit for families and groups.
Willcox Vineyards and Tasting Rooms
"You had me at wine." Jessica, the San Diego friend, said as we walked into the Birds & Barrels Vineyards tasting room.
Over a bottle of crisp Riesling, we got comfortable. Let's call it level one of catching up: "How was your flight?" and "Remind me what grade your kids are in again?" Glasses polished, we grabbed a few souvenir bottles of Syrah, Tempranillo and Malbec.
The glasses came in handy at Keeling Schaefer Vineyards' tasting room next door, where we could reuse them for a reduced tasting fee. Belly-up at the wine barrel-base bar, we couldn't resist the Best Friends Viognier and a full-bodied Syrah with notes of raisins and blackberry.
Over five samples, we hit level two. "Please tell me they're going to give you the promotion and not your coworker." "Is your mother-in-law still driving you nuts?"
Six-pack of wine bottles now acquired from Birds & Barrels and Keeling Schaefer, we hit our final stop: Golden Rule Vineyards' tasting room, which was mere steps away.
As we munched on pistachios (the winemakers' additional business), we sampled several single varietals, including Cabernet Franc and Zinfandel, and red blends from the Eureka series.
I'll keep the questions from level three of catching up private, but ground covered included unsavory words for former flames from college, laughing until we cried about weird stuff our kids did, and the plague of significant others who snore.
As we strolled by the park on Railroad Avenue deciding where to get dinner, we took in the Old West heritage of downtown Willcox. We passed the Rex Allen Museum and snapped some pics with the statue of the famous cowboy crooner who grew up here. We got dinner from Big Tex BBQ, a fantastic lesson that in a weird, not-sommelier-approved way, pulled pork and barbecue sauce is the perfect complement to soak up Pinot Noir and Syrah.
Two-Day Wine Tasting Schedule at Willcox Wineries
Day two, we were ready for a slower pace at the Willcox area vineyards. The three wineries from the day before all had vineyards in town — and many offered tastings directly at the vineyards. For our purposes, it was easiest to walk from place to place. On day two, I was the designated driver and we went further afield to try wines from Southeastern Arizona vineyards.
We stopped at Apple Annie's Country Store first to pick up picnic supplies for the day. With an assortment of fresh baked bread, cheeses, apple butter and sweets, we headed into Willcox wine country. We started at Aridus Wines, where the vibe was extremely contemporary and cool — lots of glass and metal combined with warm wood and natural light. A bottle of the Sparkling Malvasia Bianca was as bright as the Arizona day ahead of us. While the San Diego and Austin friends had reached their limit for wine bottles that fit in their suitcase, us Arizonans grabbed a few bottles of the award-winning Syrah.
At Pillsbury Wine Company, we were fascinated with owner and winemaker Sam Pillsbury's New Zealand accent, and in love with his Petite Sirah and Guns & Kisses Shiraz. We weren't alone: the 2022 San Francisco Chronicle Wine Competition gave both wines Double Golds.
Finally, at 1764 Vineyards, we got lost among the galaxy of references to Star Trek and Hitchhiker's Guide to the Galaxy. Oh, and the wine wasn't bad either. The 2020 Jules' T Amber Riesling, with notes of green and black teas and lemon, was one of the most memorable sips from our trip.
As our Willcox winery getaway came to a close, Lauren's questions went from "Where are we?" to "When should we come back?"
It was her turn to plan next year's annual trip, and as a Phoenician, she could in all likelihood choose the region again. Maybe by then, we'd graduate from The Great Scheduling Conflict to the Twice Yearly Reunion. Or at least, we'd have hopefully forgotten about those former college flames.
Plan Your Own Group Getaway
Before Willcox was known as wine country, it was known as the "Cattle Capital of the World." Annual events such as Rex Allen Days Rodeo and Willcox Ranching Heritage Festival offer a glimpse into the Wild West roots of the Willcox area.