Surprising Sierra Vista
An unexpected getaway becomes a couple's favorite weekend tradition.
By Ivy Morris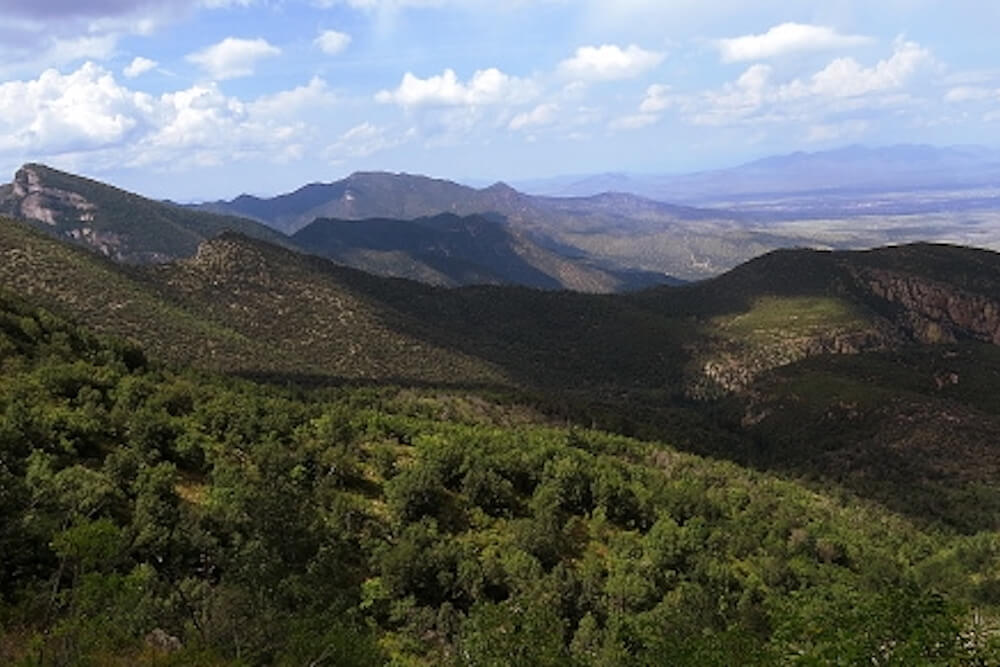 My husband grew up in Sierra Vista; his parents had Army ties. I grew up in Tucson; my parents had university ties. Chris and I met in college in Tucson and stayed there for jobs. Apart from holidays and the occasional birthday celebration — which involved more time spent at home and less time playing tourist — we hadn't spent much time together in Sierra Vista. You know how when you're so close to something, you put it off and think: "Oh, I'll do that one of these days?"
One of those days became one of our favorite places. Over the years we went from family celebration visitors to frequent tourists.
Bird Watching
It started with a bird. I'd heard that Sierra Vista was a top bird watching destination in Arizona and one of the only places in the United States where you could see the Elegant Trogon, so I Googled the best places to see it and the San Pedro Riparian National Conservation Area came up. "Ha, that was near my house," Chris said. "Fancy a visit to see your parents?" I asked.
As we wandered near the San Pedro River, Chris and I admired all that was around us as we hoped for glimpses of crimson and green above us. The scenery by the San Pedro felt otherworldly, not to mention other-state-ly — we couldn't believe this lush green habitat was within the arid deserts of Southern Arizona.
We listened to the water running past us, complemented by sounds of birds calling to one another. The San Pedro House lent Chris and I some binoculars, and among the cottonwood trees we spotted a western screech owl, sparrows, the lesser kingfisher and, closer to the ground, a few whitetail deer.
The Elegant Trogon eluded us, so we found comfort in schnitzel. Angelika's German Imports was a surprising combination of German market and deli, and we enjoyed browsing the imported curios as much as we liked the schnitzel sandwich and goulash.
Bike Riding
The next morning, Chris and I invited his parents on a bike ride to Coronado National Memorial. The bike ride was relatively flat, but long (16 miles total) — so we took lots of breaks to drink water and take in our surroundings. Beneath big blue skies, beside craggy hills and among swaying grasses, the natural beauty of the area was admirable at every mile.
As we pedaled, my in-laws told us about the history of the memorial. It was established to commemorate Francisco Vásquez de Coronado's expedition to the area between 1540 and 1542 — a journey that dominoed, causing lasting Spanish cultural influences. It also includes Coronado Cave, a 600-foot-long cavern and one of the few open, undeveloped caves in Southern Arizona.
Our reward for the climb into Hereford was an Eliseo pizza at Pizzeria Mimosa. Topped with fennel sausage, roasted mushrooms and ricotta, I'd bike a dozen more miles to reach it. As we noshed, I brought up my desire to see an Elegant Trogon.
"You should try Ramsey Canyon," my father-in-law suggested. There were still a few hours before the Preserve closed, so we hopped back on our bikes — fueled by carbs and cheese — to return to our car. What was the rush to get home anyway?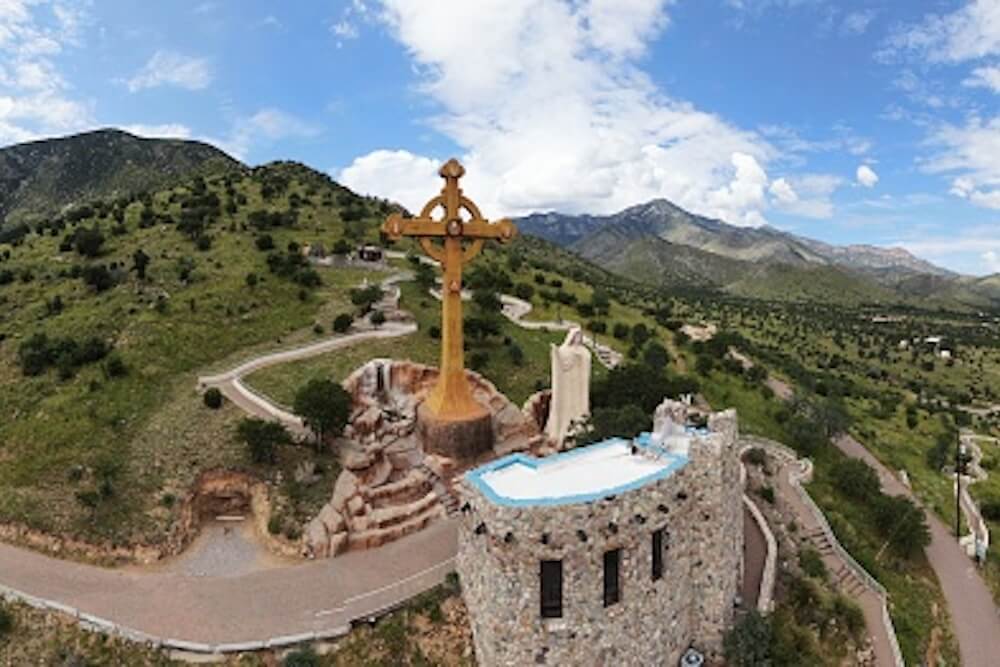 One Last Discovery
"I didn't think twice about this place when I lived here, but I appreciate it a lot more now that I'm older," Chris said.
The area just past the entrance to Ramsey Canyon Preserve featured flowing water and lots of fellow bird watchers — outed by the binoculars around their necks and bird watching guides in-hand. We could have stayed there and taken in the environment from an inviting bench, but I knew I'd have better luck on the move.
As we hiked through Ramsey Canyon, flitting colorful hummingbirds in emerald and violet dashed around us. We hiked along the river and marveled at the steep canyon walls all around us, creating a lush green habitat teeming with life. We passed the remnants of abandoned mines and found two historic cabins that we learned later dated back to the early 1900s when more than 100 of the area's first settlers lived and mined in the canyon. The area was even one of the first tourist attractions in Southeastern Arizona, with a dance hall that hosted weekend parties.
Chris and I crunched through the fallen leaves from the sycamore trees around us, turning around occasionally to take in the view behind us. "Crazy to think Tucson's just an hour that way," Chris pointed. I agreed. Yet, the place we called home felt so far from here, and our quick weekend getaway felt a lot bigger. Maybe it was the change of scenery? Maybe it was the change of pace?
And while luck wasn't with me in seeing the Elegant Trogon, I'd gained a new appreciation for a place I'd dismissed — too close, in my backyard, one of those "one of those days" attractions. Why wait, though? One day can be next month, or tomorrow. Or, in my case: next weekend.
Plan Your Cochise County Getaway
Find more attractions in Sierra Vista, the "Hummingbird Capital of the United States" and home base for many Cochise County adventures.